4th of July Proposal | Shelter Cove Marina
Chris pulled out ALL the stops for this fourth of July weekend. He arranged to a T their date: the hotel, dinner at Bali Hai, a stroll down to the marina, spending time on the sailboat where they had their first date, enjoying the fireworks miles away from land. What she didn't know was that he planned something else too! Sometime before the fireworks he planned for the photographers (Erica from Samerica Studios + I) to hide and wait for the perfect moment.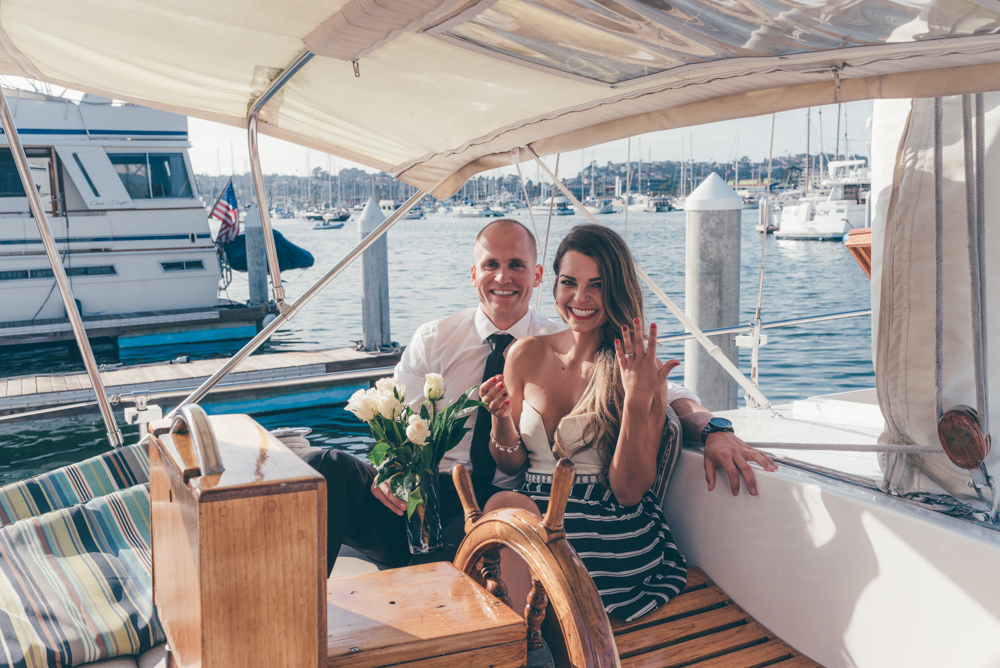 ON A SAIL BOAT.
Up your game gentlemen, because he's raised the bar!
I just wanted to also point out that he made sure she was dressed for the occasion PLUS he got her a manicure for those close up ring shots. #hesakeeper
Just look at that Tiffany&Co planet... er I mean ring! This swoon worthy proposal will definitely go down in the books as one of THE MOST EPIC ways to spend 4th of July.
Raise your hand if you're excited to see these two tie the knot! 🙋